Bee Free
Or The Adventure Of A Bee Named Sally is the last new production of Reibauri.
It is almost instrumental, with the exception of the bee buzz in track 2, and three singing birds (two blackbirds) on track 4.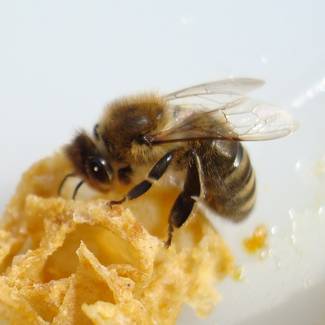 Produced february 2012 to march 2013.
Here are some comments to the work.

---
Tracks from the CD
And here are several pieces of this:
1

Apis

2

Sally´s Home

3

Beedance

4

Birdsong

5

Papillon Un

6

Papillon Deux

7

Papillon Trois

8

Honeycomb

9

Sweet Nectar

10

Mr. Higgs

11

Sally´s Dream

12

Bee Free

13

Up And Down

14

Pengö

15

Magnetic Grids (Short Cut)

16

BeeHeaven



MP3-Tracks are with 256 kBit/s